Moving and Storage Services in the Washington D.C. Metro Area
Express Moving and Storage, LLC is licensed, bonded, insured and a proud member of the Virginia Movers & Warehousemen Association.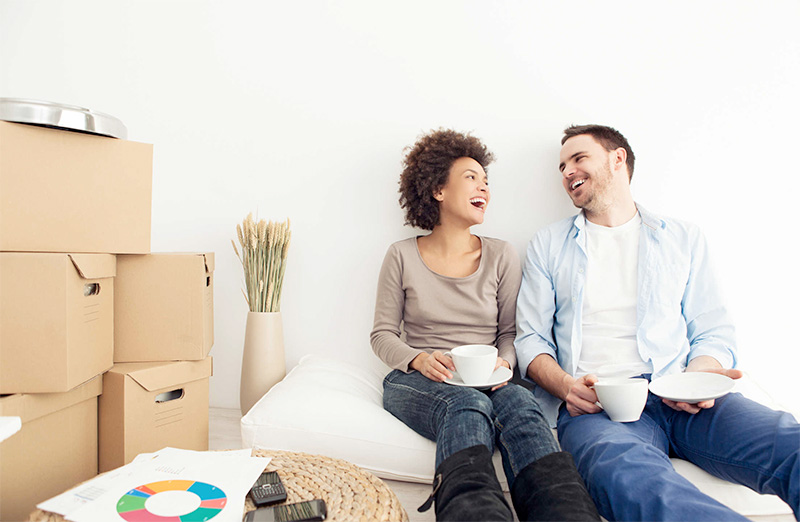 We're here to lighten the load and make your move as worry-free as possible.
Contact us today for a free moving quote!
Moving and Storage Services
Washington D.C., Northern Virginia, and Maryland
Express Moving and Storage, based in northern Virginia, is a "full-service" local and long distance residential moving company. As a full-service moving company, we're able to remove items designated for charity, trash and auction. We currently have a full-time professional organizer on staff to assist in all your downsizing and reorganizing needs. We also provide a house cleaning service for those clients that need to hand their previous home over to the new owner sparkling clean!
Moving and Storage Services
We really appreciate all of your reviews, thank you so much!
I hardly ever leave reviews but I had such a great experience with Express! So contrary to every horror story you hear about movers. I used them to move out of my old apartment mostly because I liked the idea of someone who could do the moving and the storage without coordinating with multiple companies (I hadn't found a new place yet). They just completed my move back in and the whole process was seamless. Their manager Cindy is extremely helpful, friendly, and gave truly personalized service during a stressful time. Prices were SO reasonable compared to what I've seen in the past. Highly recommend.
I have moved 17 times in the last 20 years and this was the best experience I have ever had! From my initial interactions with Robin, the owner, to the survey to the actual crew on moving day everyone was friendly, professional and efficient.

Hugo, Jose & Shawn – the crew – were so professional and extremely helpful. I will DEFINITELY use Express for any future moves.
Absolutely Phenomenal! Highly recommend! Great price for quality of services! This was my 10th time using professional movers in the D.C., VA, MD area and I will never use another company again. Not only did they move my stuff out of my apartment in Fairfax but they stored it and then moved me into an apartment in Baltimore! It's so hard to find a quality moving company let alone one that also offers storage services. It makes it way easier to coordinate and so much less of a hassle to find them in one. If moving stresses you out, this company has everything covered. I corresponded with Robin and Cesar who were very prompt, professional and accommodating. They were completely upfront about costs, there were no hidden fees. The same goes for the teams that actually handled my stuff. I have never had movers take such good care of my belongings as well as the places in which I was moving in and out of. The moving teams were all very friendly, worked incredible hard and dealt with any and all logistical issues (apartment not having a loading dock) with no problem. If I was unsure how to pack something or protect certain items/furniture they took care of it! The whole company just really went above and beyond!
I arranged my move with Robin for two movers. They showed up on time and ready to work.
They did a great job moving everything including my piano. I highly recommend them and will use them again in the future.

They do charge more than some of the other movers but I feel that you get what you pay for and they were worth it.
This company is great! I had a move from Falls Church, Va to Nebraska, which is long, stressful trip. The two men that loaded our truck were so fast, efficient, took good care of my belongings, and were so nice and personable. And these men were stacking two or three boxes on their backs and taking them down a flight of stairs! I have never seen movers pack so fast, it was crazy. Cindy, who helped get everything lined up, promptly emailed or called me back when I had questions, she was so helpful. They all made a usually stressful process so much easier. I would highly recommend them to anyone looking for movers! Thanks, Express Movers 🙂
Totally recommend them. Everyone was terrific. Robin was responsive and helpful in giving a quote — which was very fair, lower than several other quotes — and answered every question i had promptly before the move. Hugo and all the movers were a pleasure to deal with – professional and efficient. Our house was in Falls Church and we like to use local businesses.


Moving is hard work, but they made it easier.
Residential Movers
Our experienced staff ensures your belongings are protected and cared for. We will settle for nothing less than 100% customer satisfaction.
About Express Moving and Storage | Washington DC Movers
Established in early 2013, Express Moving and Storage is a highly experienced company with a team of professional, well-trained, and friendly movers. Co-owners, Robin Boldt and Cesar Arita have acquired nearly six years of experience operating a successful and fast growing small business. Robin is a lifelong northern Virginia resident with over ten years of experience as both a Mover and a Manager for Quinn's Auction Galleries in Falls Church, VA. Cesar Arita has nearly six years of experience with logistics management, in addition to ten years of extensive experience as a mover in the DMV area.
Express Moving and Storage – Meet The Owners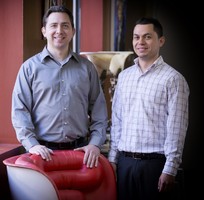 Robin Boldt's career with Quinn's Auction Galleries spanned 10 years, beginning in 2003 as a mover, and culminating in 2013 as their Director of Operations. His career has been strengthened by exposure to a wide range of moving challenges, special care requirements for high-value items and creating viable storage solutions. Robin's proven excellence in personnel management, operational logistics and customer service will ensure treasured belongings and unique concerns are handled to our customer's satisfaction.
Cesar Arita began working full-time as a local and long distance residential moving professional in the DMV area in 2005. Also, having worked as a Mover at Quinn's Auction Galleries, Cesar gained invaluable career development strategies transporting, storing and caring for sensitive antique furniture and decorative arts. Cesar's experience supervising and executing a variety of difficult moving solutions ensures our customer's peace-of-mind.
Each member of our seasoned team of skillful Movers brings 5-15 years of residential moving experience to care for our client's valuables. Furthermore, the majority of our Movers have specialized experience in packing and moving high-value antique furniture and decorative arts.
Express Moving and Storage was created to provide each customer with a transparent process focusing on personal attention, communication and specialized Movers. We are proud of our work, proud of our experience and proud to provide custom moving and storage solutions we know will exceed expectations.
OUR RESIDENTIAL MOVING SERVICES
EXPRESS MOVING TIPS AND NEWS
Downsizing: A Senior's Guide
Pandemic-Friendly House Hunting Tools
Is The Moving Company Licensed, Bonded & Insured?
Moving Tips From Washington DC's Expert Moving Company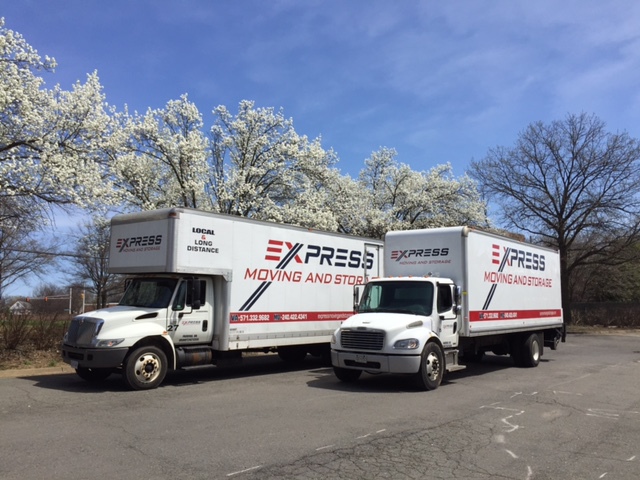 Residential Moving Services in the DC Metro Area